Fall is here to remind us that everything works in cycles, including the market. October is historically a volatile month for the markets, and it will be interesting to see what transpires. What does the uncertainty revolving around the health of the economy and continued inflationary pressures mean in terms of your investments and what should you do about it?
The big question on everyone's mind now is how quickly inflation can be tamed and how those efforts will impact the economy. The Federal Reserve continues to raise interest rates based on inflationary pressures and they are maintaining their hawkish position until inflation begins to subside.
What this means for you: It is safe to say that the markets will continue to be volatile in the coming months. Three of the best things you can do during volatile markets are:
Stay calm
Don't react to market swings with knee-jerk decisions that could impact your ability to reach your financial goals
Consider working with a fiduciary financial advisor in Flagstaff and Phoenix who can help you navigate turbulent times
Below is our October stock market update, including results for September and our thoughts on what may occur this month.
September 2022 stock market performance
September takes home the gold as the worst month of 2022 so far (average -1.03%) in terms of overall performance. This was the worst September since 2002 (11.00%). Last month, all 11 S&P 500 sectors were down.
In September, the S&P 500® had a YTD return of -24.77% and was down 9.34%. The Dow Jones Industrial Average® was down 20.95% YTD and lost 8.84%. The S&P MidCap 400® had a YTD return of -16.55% and dropped 9.36%. The S&P SmallCap 600® had a YTD return of -24.02% and was down 10.05%.
October 2022 stock market predictions
There is growing apprehension in the markets as inflation persists, housing starts and mortgage applications are dropping, oil and energy costs are increasing, and interest rates are rising. October should prove insightful from an earnings standpoint, as publicly traded companies report quarterly results mid-month.
Additionally, two prominent growth indicator reports are provided by the Institute for Supply Management (ISM): the services PMI and manufacturing PMI reports, which will provide more insight into the health of the economy.
So, how can you best manage this volatility?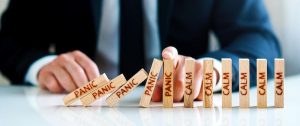 Here are a few things you can do to prepare for the coming months:
Diversification is key. By maintaining a diversified portfolio you can spread your risk across different asset types.
Stay informed about what's going on in the financial markets and economy to make knowledgeable investment decisions. If you are concerned about the performance of your investments during a volatile market, talk with your financial advisor in Flagstaff or Phoenix. They can help you make objective, informed decisions.
Don't Panic. The stock market goes up and down over time, so remember your  long term strategy. Your risk tolerance and time horizon will determine if it's appropriate to rebalance your portfolio based on your specific needs and financial goals.
Inflation update
As interest rates continue to rise, this will increase borrowing costs.  If you are in the market for a large purchase or expenditure (home, car, etc.), it may be wise to postpone your purchase until interest rates have stabilized. We also recommend to our clients that they have an emergency fund of three to six months of cash on hand to account for any unforeseen expenses that may occur.
Midterm elections could affect the market.
Wall Street doesn't' like uncertainty. The upcoming midterm elections could affect investment portfolios if there is a shift in power within the House of Representatives or the Senate, or both. Time will tell how this will play out and any possible impacts to the markets.  It's best to rely on a professional who can keep you on the right track to attaining your financial goals during uncertain times.
Timely updates on geopolitical conflicts and impacts
Because the relationship between geopolitics and investments can be complex at times, it helps to stay informed. The United Nations Conference on Trade and Development (UNCTAD) said, "Excessive monetary tightening could usher in a period of stagnation and economic instability."
The ongoing issues between Russia and Ukraine and China and Taiwan have led many investors to seek help with their investments. You can too, with the help of our team at AFS.
The Takeaways
Working with a fiduciary financial advisor who acts in your best interest is the first step to surviving and thriving during volatile times. 
Do not panic
Diversify your portfolio across various asset classes and sectors of the market
Ask us how the U.S. election results may impact your portfolio
Stay current with world news and potential economic impacts
Consider working with a financial advisor at Ascendant Financial Solutions to help you manage any financial uncertainties that you may have
Discuss financial planning and/or investment options specific to your financial needs with an AFS financial advisor in Phoenix or Flagstaff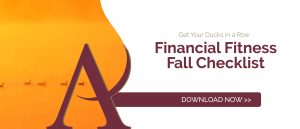 If there are specific questions that weren't covered here that you are curious about, we'd love to hear from you!
Ascendant Financial Solutions, Inc. is an independent SEC Registered Investment Advisory firm serving clients in the Flagstaff and Phoenix, Arizona areas. With more than thirty years of experience in the financial industry, we partner with families, business owners, and retirees to ascend to greater financial heights on their journey to financial freedom. No matter how complex your financial goals are, our team will rise to the challenge to help you meet your goal.