Last month kicked off with high hopes for the U.S. stock market: within the first 10 days of August, the S&P 500 burst by 5.2% (a four-month high). However, the market reversed course.
As investors were speculating that the worst of the bear market was obsolete, the S&P 500 benchmark index dropped, ending the month down 4.2%. This volatility has been constant for the year, maintaining a fog of uncertainty on whether the economy is slowing or not. Recession fears seem to be quieting, although the stock market fears abound. 
There are lingering questions about whether current policies will pull us through. With the upcoming elections and railroad strike noise, investors are highly concerned. As a financial advisor in Phoenix, we are here to remind you to remain calm, stay informed, and not hyper-focus on what the news dictates.
August 2022 stock market performance
In late August, Fed Chair Jerome Powell shared that the central bank's responsibility to provide price stability was "unconditional." That same day the S&P 500 plummeted 3.4%.
The world stock markets experienced a relatively mild 5% decline in August 2022. This was led by a sharp 20% drop in the U.S. markets due to continued uncertainty over trade policy and slowing GDP growth, as well as increasing concerns about geopolitical tensions between China and Japan. On the other hand, European markets had their best month in years with strong performances across all major sectors, including tech and autos. The Nikkei 225 gained 12%, while the DAX rose 11%.
The BLS released its CPI for August showing that prices rose (inflation):
0.1% over the previous month (economists predicted a decline of 0.1%)

8.3% over the previous year (economists expected an 8.1% increase) 
Another 0.75% rate hike from the Federal Reserve aims to rein in inflation even more. Prices have gone up 6.3% over last year in August and 0.3% in July. Shelter costs recently sparked core inflation, comprising about a third of CPI.
Global sector performance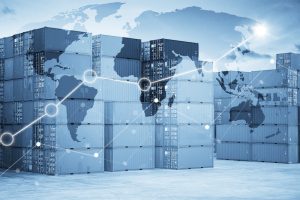 The Technology sector saw its first monthly gain since February 2022 with an increase of 3%, thanks to strong earnings from Apple Inc., whose shares were up 10%. Other technology companies such as Amazon and Microsoft also saw gains in August (up 7% and 2%, respectively). Healthcare remained flat at -0%, despite positive news from Johnson & Johnson regarding its cancer drugs pipeline. Consumer Discretionary stocks rose 2%; Walmart reported strong sales figures due to heavy discounting on toys ahead of the Christmas shopping season, which helped lift  Walmart's stock price by 5% over two days.
September 2022 stock market predictions
The coming months are likely subject to ongoing stock price volatility. Remember our advice: don't panic or abandon the diversification in your portfolio. Avoid fear-based reactions and reach out to a professional for a risk assessment. 
The Fed is also factoring in the job market to determine the pace of rate hikes. And since the balancing act shows us nothing substantial, it's not time to pivot your plans yet.
Inflation update
Because inflation affects the value of your investments over time, now is a vital time to stay informed yet calm. Remember, rising inflation leads to slower economic growth if consumers experience higher costs or if businesses have trouble making profits on loans they've taken out.
Geopolitical conflicts and impacts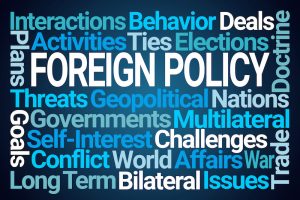 There are too many buzzwords flying around, ruffling feathers. Does the current geopolitical climate feel more complex than ever before? The key is not to panic.

The important thing to remember is that with a well-diversified portfolio and an experienced financial advisor in Phoenix or Flagstaff, you can navigate through the challenges of changing markets without having to make drastic changes or sacrifices to your personal finances. 

Get your risk assessment to determine how you fare in time like this. At AFS, we analyze your investment portfolio that co-exists with your broader retirement goals to identify areas of improvement.

Is it time for you to rebalance?
Work with Ascendant Financial Solutions (AFS) to ensure your investment portfolio matches your risk tolerance
Ascendant Financial Solutions (AFS) is a financial planning and investment management firm that provides a robust risk assessment process. Helping you to achieve your long-term financial goals is our number one focus using customized solutions.
You deserve to know the hazards and risks involved with your investments compared to what Wall Street is saying. It's time to work with a team of risk managers that have your back. A comprehensive plan that includes the right mix of investments should always align with your risk tolerance and time horizon. 
Because your risk can change, give us a call to discuss your portfolio's potential risk based on the current conditions and your goals. Stay tuned for more inflation reports.
Conclusion
Remember, ebbs and flows are normal, and considering how much uncertainty there is right now, it pays to have an experienced financial advisor in Phoenix or Flagstaff, on your team. 
Yes, there are risks in the form of geopolitical conflicts and inflation. That being said, the best way to keep your plan from being derailed is to remain calm and informed about events. 
We recommend that you work with Ascendant Financial Solutions to ensure your investment portfolio matches your risk tolerance so that you don't miss great opportunities when times get tough! Give us a call.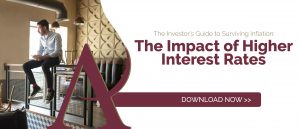 Ascendant Financial Solutions, Inc. is an independent SEC Registered Investment Advisory firm serving clients in the Flagstaff and Phoenix, Arizona areas. With more than thirty years of experience in the financial industry, we partner with families, business owners, and retirees to ascend to greater financial heights on their journey to financial freedom. No matter how complex your financial goals are, our team will rise to the challenge to help you meet your goal.