Retirement planning and careful investment management work hand in hand to identify hazards and lower your financial risk. Ideally, individuals and families should begin this process as soon as possible, since long-term strategies can help build wealth over time. If you do not have an investing strategy that is prepared to handle a volatile market and high inflation, it's time for a risk analysis.
Reach out for an investment and portfolio analysis and portfolio management with a financial advisor in Phoenix, AZ, to help ensure security.
What is a risk assessment and what does it include?
As the market ebbs and flows, getting a risk assessment is like assessing your financial vital signs, to make sure your assets are in homeostasis (balanced). A risk assessment involves identifying and analyzing risks associated with your capital investment. 
Wealth managers must evaluate risk properly to balance their client's portfolios to help preserve and grow their nest eggs. And because risk changes alongside investment performance, this should be measured and balanced regularly. 
Because risk tolerance is highly connected with your liquid capital and age, it varies per individual/couple. Get a complimentary risk evaluation to choose the suitable investment options for you. 
Inflation affects retirement savings, so it is in your best interest to get a free risk evaluation with our team at Ascendant Financial Solutions. The evaluation involves comparing your income needs in your golden years, and the amount of capital necessary to cover the income deficit in retirement. This information is compared to the amount of capital you are projected to have in retirement.
Why might you need a risk assessment for retirement?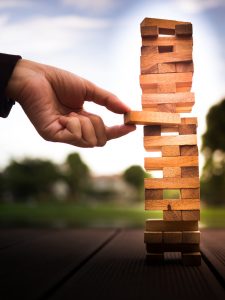 Whether your retirement strategy is risk averse, or aggressive, it may be high time to rethink it. These five challenges can raise the red flag to get a risk assessment for retirement: 
Market volatility

Sequence risk

Uncertain government policy

Increasing longevity

Low interest rates

Taxes
Because these can negatively affect your retirement savings, you should see where you stand and make some important decisions to protect your nest egg for the long haul. By getting a risk assessment you will see how you fare in the investment world, what needs to change, and how to shift your investments. Of course, this may not be apparent to someone who doesn't understand the investment ballgame, but luckily you now know professionals who do. 
The risks associated with retirement 
Here are a few common dangers to your retirement strategy to discuss with your financial professional. 
Risk

:

Outliving your money

—Americans are living longer than ever. 

Risk:

Inflation

—the higher inflation rises, the more of your nest egg will dry up. 

Risk:

Increasing medical expenses

. As you age, it becomes more likely that you will require medical attention of some sort.

Risk:

Changes in markets.

If the market drops significantly just before or early in your retirement, the value of your investments could reduce to a harmful extent (sequence risk). 
There are generally four techniques for managing sequence risk in retirement:
Spending conservatively

Maintaining spending flexibility

Reducing volatility 

Buffer your portfolio and avoid selling at a loss by having cash reserves 
How to go about getting a risk assessment for retirement 

It's vital to assess your risk tolerance in relation to your capacity to take on risk. Managing properly balanced portfolios is a top priority for us. Here are a few questions to ask yourself to begin understanding your risk tolerance:
What are my investment objectives? 
How much can I stand to lose financially?
How much can I stand to lose emotionally? 

When do I need to have access to my money?
Since your risk tolerance changes with time and performance, ask for a complimentary risk evaluation today! We use a tool called Riskalyze. 
How Ascendant can help you create a retirement plan you are confident in
An experienced wealth manager knows when to rebalance your portfolio and how to allocate your assets. Let's have a conversation to help you maintain wealth over time. At Ascendant, we assist affluent individuals align their wealth management choices with their goals for the future, no matter the complexity. 
We specialize in investment analysis and portfolio management in the Flagstaff and Phoenix areas. If you are retiring or have retired in Arizona, contact our team to discover true financial health that supports your ideal retirement.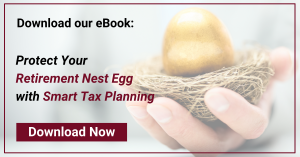 Ascendant Financial Solutions, Inc. is an independent SEC Registered Investment Advisory firm serving clients in the Flagstaff and Phoenix, Arizona areas. With more than thirty years of experience in the financial industry, we partner with families, business owners, and retirees to ascend to greater financial heights on their journey to financial freedom. No matter how complex your financial goals are, our team will rise to the challenge to help you meet your goal. 
*Please Note: Limitations. The scope of any financial planning and consulting services to be provided depends upon the terms of the engagement, and the specific requests and needs of the client. Ascendant does not serve as an accountant, nor does it prepare tax returns. Defer to your tax professionals.  Different types of investments involve varying degrees of risk.  Therefore, it should not be assumed that future performance of any specific investment or investment strategy (including the investments and/or investment strategies recommended and/or undertaken by Ascendant), or any planning or consulting services,  will be profitable, equal any historical performance level(s), or prove successful. A copy of our current written disclosure Brochure discussing our advisory services and fees continues to remain available upon request or at www.ascendant-financial.com.