The combination of supply chain issues and the war in Ukraine are leaving an undeniable impact on the market. To top it off, Taiwan is preparing for a potential Chinese invasion, not helping to settle the financial worries and stress. Throughout the world, gas prices remain at record highs with little sign of relief in the near future. 
Interest rates continue to increase, so the impact on stock prices and earnings is expected to be negative, with the exception of the financial sector.   
Nevertheless, all three indexes performed marginally well as of June 7: 
The Dow climbed to +.049%, with +154.78.  

Nasdaq increased to +.65%, seeing a gain of 77.64

S&P rose to +.6% gaining +24.16  
These are turbulent times in the market with significant unknowns caused by global food shortages and supply issues, war in Europe, interest rates peaking at 40-year highs, and other factors. Join us as we shed light on what we can expect for the rest of June by examining other aspects of the market. 
MAY 2022 STOCK PERFORMANCE
Traditionally, the stock market tends to underperform in the 6-month period between May and October. This trend is expected to continue as the Dow closed 200 points down in May. 
Energy and Oil Among the Best Performing Stocks in S&P 500
The end of May showed oil stocks as top performers, including Occidental Petroleum (OXY) growing by 139.1% and Marathon Oil rising by 91.4% to date. Before jumping onboard however, remember that oil and gas stocks are notoriously volatile. 
The real winner this year is the energy sector, which has seen 55.7% growth so far this year. Energy stocks that led the charge include Coterra Energy, Devon Energy, and Valero Energy each seeing gains of 70-80%.   
Unfortunately, the stellar performance of the energy sector is due in large part to unprecedented gas and oil prices. This volatility in fuel prices is expected to continue as the conflict in Ukraine interrupts the sale of gas from one of the biggest providers in the world, Russia. 
Underperforming Stocks in May 2022
Among the many stocks taking a loss as of the end of May, Netflix, Etsy, PayPal, and UnderArmor were among the worst performers. 
Netflix fell by an astonishing 67.2%, a loss mostly blamed on the significant increase in competition in the streaming market. With Disney+, Paramount +, HBO Max, and Hulu all gaining popularity, Netflix, the original streaming service, is left struggling.
JUNE 2022 HOT TOPICS 
Will Elon Musk's Twitter Deal Will Fall Apart?
Playing out in a drama resembling a heated deal on Shark Tank, the saga of whether Elon Musk will ultimately buy Twitter continues to grow more complex. With all of the controversy surrounding the Twitter saga, it's easy to see the red flags and predict that it'll fall through. 
Are We Heading Towards a Recession?
Regardless of many stocks performing unexpectedly well in May, some signs point to an upcoming recession.  Although the economic forecast is uncertain, Ascendant Financial Solutions will continue to help clients prepare for the future, reach their goals, and make sound financial decisions with confidence.  
INFLATION AND INTEREST RATES
Both inflation and interest rates are at unprecedented levels, fueled by the supply chain crisis, food shortages, sky high gas prices, and other factors. 
Inflation Rate Expectations
In 2022, inflation rates soared to over 8%, peaking in March at a high of 8.5%. While they dropped to 8.3% in May, the gas crisis isn't over, so before significant change happens, there's no reason to expect the rate to drop anytime soon. 
Interest Rates in June
No one expected interest rates to rise at the rate they did, reaching a decade high of 5% in April. The trend continues as the average rate for a 30-year fixed mortgage is 5.5% as of June 8. This steady climb in interest rates causes bond markets to fall while mortgage rates and credit card debt rates continue to rise. 
ONGOING GLOBAL TENSIONS
With Europe and even China continuing to ease covid restrictions, travel and hospitality sectors will continue to reopen and grow. The war in Ukraine and the inflation rate reaching a 40-year high continue to cause volatility in most markets. 
Let Our Professionals Help Navigate Your Investments
Whether you need to get started with a retirement plan or a risk assessment to ensure you're on the right track, our financial advisors in Phoenix can provide the help you need. Contact us today to learn more about your investment options.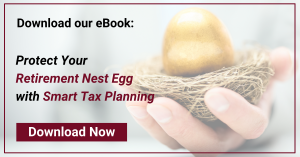 Ascendant Financial Solutions, Inc. is an independent SEC Registered Investment Advisory firm serving clients in the Flagstaff and Phoenix, Arizona areas. With more than thirty years of experience in the financial industry, we partner with families, business owners, and retirees to ascend to greater financial heights on their journey to financial freedom. No matter how complex your financial goals are, our team will rise to the challenge to help you meet your goal. 
*Please Note: Limitations. The scope of any financial planning and consulting services to be provided depends upon the terms of the engagement, and the specific requests and needs of the client. Ascendant does not serve as an accountant, nor does it prepare tax returns. Defer to your tax professionals.  Different types of investments involve varying degrees of risk.  Therefore, it should not be assumed that future performance of any specific investment or investment strategy (including the investments and/or investment strategies recommended and/or undertaken by Ascendant), or any planning or consulting services,  will be profitable, equal any historical performance level(s), or prove successful. A copy of our current written disclosure Brochure discussing our advisory services and fees continues to remain available upon request or at www.ascendant-financial.com.