The Fed's anxiously anticipated rate hikes worry larger investors while economists hope that workforce costs and inflation may level off soon. Yes, we are all waiting for relief from food, energy, and labor costs. It's important to remember that the Fed's mechanism for doing that is to raise interest rates. 
Let's look at where we stand to gain a better understanding of what's to come, knowing that market corrections are normal. While it may seem difficult to feel confident about your investment choices as the market teeters, a financial advisor in Flagstaff, AZ, and Phoenix, AZ, has insights for you. 
The erratic market movement calls for serious investment strategies and retirement planning and Ascendant is here to help. 
All three major indexes have danced in the negative territory as of early May as Wall Street plummeted due to a large-cap growth stock sell-off. Concerns run rampant as investors know that the Fed is actively raising interest rates to tackle inflation while supply-chain issues in China amplify due to Covid. 
Here is a snapshot of the market as we march into May.
APRIL 2022 STOCK MARKET PERFORMANCE
The S&P 500 effaced 8.8% in April, which seems to be the worst month since March 2020. According to an analysis by CFRA Research chief investment strategist Sam Stovall, the market being down 13.8% in 2022 is its worst start to the year since World War II. The Dow fell 4.9% while the Nasdaq slid 13.3% in April, also the worst since the interruption of the Covid pandemic.
The inflation rate peaked in March at 8.5%, near the 40-year high. And despite the April prediction, last month's consumer price index revealed an 8.3% jump, which was 8.1% higher than the expected increase. Core CPI (excluding energy and food prices) gained 6.2% compared to the predictions of 6%. 
Headline CPI rose by 0.3% and core increased 0.6% on a monthly basis. This tells us that inflation might be peaking (not all are convinced), but price pressures are predicted to persist. 
Bottom line: the fear of recession has been driving the Wall Street downturn while the supply-chain Covid issues in China keep investors anxious. To top it off, Putin seems to be in a long-term war mode mindset.
INFLATION UPDATE
Still sitting at 8.5%, the inflation rate is still predicted to remain high for 2022. As you know, high inflation negatively impacts spending, accounting for around 2/3 of gross domestic product (GDP). Take a look at the consumer price index (CPI) and the personal consumption expenditures (PCE) price index for an accurate update. 
INTEREST RATE HIKES
Some call for rate hikes as high as 50 basis points versus the 25 increase seen two months ago. There are now concerns about a potential 75 basis point hike in the June meeting. This can slow down the economy and usher in a recession, which many fear.
Economic growth slows as interest rates increase and borrowing costs rise while investments decrease.  Reach out if you have concerns about your portfolio and stay posted for interest rate updates as the Fed rolls out hikes quicker than expected. 
CONTINUED EFFECTS OF THE WAR IN UKRAINE
Internationally, Russia's war is forcing countries to take sides. Fossil fuel exports to Poland and Bulgaria were cut from Russia, scrambling energy prices even more. This has crude oil trading at $109 a barrel while American gasoline is sold for $3.46 per gallon, and rising. 
CHINA'S COVID ISSUE
To combat rising covid-19 case rates, health authorities have locked down Shanghai and Beijing, China's two largest cities, extending an already stressed supply chain. Events around the world are slowing economic growth, especially in Asia and Europe, with no clear signs of a silver lining. 
Leave the economy monitoring to a financial advisor whose job it is to manage your wealth. Stay current with our monthly market reports/financial articles or reach out to discuss your economic recovery plan.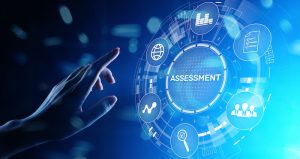 Takeaways
As a healthy financial practice:
Check the risk level in your portfolio often

Stay informed on high impact economic events

Don't make rash decisions that go against your established plans, goals, and risk tolerance

Revisit your investment strategies and wealth management with a financial advisor in Flagstaff to understand how the current market is financially impacting you

Navigate uncertainty with a long-term, holistic financial plan and personalized investment portfolio created by your personal chief financial officer
Working with an ally in your financial success, you will be better prepared for the long haul. Our advisory firm serves clients in Flagstaff and Phoenix areas. Call our team to explore volatility in relation to your financial situation and goals. 
Read: What is Retirement Planning and Why is It So Important?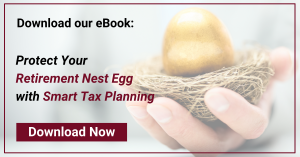 Ascendant Financial Solutions, Inc. is an independent SEC Registered Investment Advisory firm serving clients in the Flagstaff and Phoenix, Arizona areas. With more than thirty years of experience in the financial industry, we partner with families, business owners, and retirees to ascend to greater financial heights on their journey to financial freedom. No matter how complex your financial goals are, our team will rise to the challenge to help you meet your goal. 
*Please Note: Limitations. The scope of any financial planning and consulting services to be provided depends upon the terms of the engagement, and the specific requests and needs of the client. Ascendant does not serve as an accountant, nor does it prepare tax returns. Defer to your tax professionals.  Different types of investments involve varying degrees of risk.  Therefore, it should not be assumed that future performance of any specific investment or investment strategy (including the investments and/or investment strategies recommended and/or undertaken by Ascendant), or any planning or consulting services,  will be profitable, equal any historical performance level(s), or prove successful. A copy of our current written disclosure Brochure discussing our advisory services and fees continues to remain available upon request or at www.ascendant-financial.com.