Feeling stressed out around the holidays? Not prepared for the new year? You aren't alone. Stress can hit from all sides, whether it's an increased workload on the job, added financial pressure from gift buying, or just the headaches that come from setting a budget for 2022. It helps to be proactive and have a financial plan. Understanding how our finances affect our stress level is key to dealing with these pressures head-on.  
Financial stress is a burden that can lead to many legitimate physical ailments. Anxiety, headaches, depression, loss of appetite, fatigue, insomnia – these are just some of the issues stress can cause or exacerbate.  
What is Financial Stress?
Have you ever had trouble sleeping due to an unpaid bill? Do you often feel anxious when monthly expenses like the mortgage or rent are due? These are just a couple of examples of financial stress, which is a very real affliction that many Americans deal with every year. 
According to a Capital One survey taken earlier this year, over 73% of Americans report that financial concerns are the biggest cause of stress in their lives.
Financial stress doesn't just take a toll on individuals either. Relationships suffer when money worries pop up and financial stress can open a rift in even the strongest marriages and partnerships. 
Irritability and increased fighting are commonplace in marriages shaken by money concerns and the divorce rates are high in couples suffering from financial instability. Financial worries can also cause destructive behavior like alcohol or drug abuse when the stress becomes too much to cope with.
High blood pressure could be a possible clue, but stress is mostly a silent killer because there's no blood test or MRI that can be used to diagnose it accurately. Many people simply seek to push their stress below the surface and never truly deal with it in a healthy manner. But physical and mental health are undeniably linked, so neglecting our mental health is a non-starter. 
Reasons for Finance-Related Anxiety
Financial stress has nearly as many causes as symptoms. Unless you were born into a dynasty, you've probably had some type of stress-related to money occur in your life. Maybe it was student loans, or a low starting salary, or even unexpected medical expenses. A few of the most common reasons for financial stress include the following:
Bills

– Who doesn't have bills to pay? Every month, we need to pay a recurring series of bills like rent/mortgage, electricity, water, various types of insurance, cable, internet, and more. And that's just the necessities.
Bills for leisure like streaming subscriptions, gym memberships, and other activities can add to our financial stress too. Bills can be overwhelming, so automate payments as much as you can to alleviate stress. Unfortunately, the bills will keep coming and for many people, that's a cause of dread.
Debt

– Debt isn't always a bad thing. Having a low fixed-rate mortgage isn't an overwhelming burden and personal loans can be a preferred alternative to expensive credit cards or payday lenders. Even student loans are usually a good and manageable type of debt to accumulate.
But not everyone can meet their obligations with ease. And if you have credit card debt, you can find yourself in a vicious spiral where you pay and pay and pay just to keep your head above water.
Overspending

–

Temptations around the holidays

 are always near. We even had two "shopping holidays" to survive last month. Black Friday and Cyber Monday are now and will continue every year to be potential seasonal stressors. Looking for great deals on gifts is a good plan, but impulse shopping can wreck a budget quickly.
Developing Coping Skills for Financial Stress
Dealing with stress requires a game plan. It doesn't need to be complex or difficult to achieve, but planning can reduce anxiety by providing a roadmap for our goals. Here are a few techniques for coping with financial stress.  
Identify Your Stress Points

– First things first, you need to label the problem. Is it credit card debt? Unpaid bills? High-interest student loans? All of the above? List your stress points out so you know which areas to focus on.
Make Decisions One at a Time

– Your stress may come from several different areas, but you can only solve one problem at a time. Focus on your list of stress points above and take care of them one by one. For example, start with high-interest credit cards if you're looking to reduce your debt load.
Budget, Budget, Budget

– Developing and sticking to a budget is one of the trickiest parts of any financial stress management plan, but it's crucial. A budget keeps spending in check by setting limits on the things we need to buy. You can spend money on the things you want, but a budget helps keep impulse spending under control.
Maintain Your Physical and Mental Health

– Physical and mental health go together like cheese and crackers. You can't have one without the other, so if your physical health is waning, stress and anxiety likely aren't far behind. Remember to take time for self-care: eat healthily, exercise regularly, and sleep properly.
Consult With Your Advisor

– Finally, you don't need to confront financial stress alone. The stigma regarding mental health has been lifted and counseling is covered by many health insurers. But financial stress can often be alleviated by teaming up with a trusted advisor and developing a financial plan. 
Once you have step-by-step techniques for coping with financial stress, you'll be amazed at the weight you feel removed from your shoulders. Having an experienced professional by your side will help you tackle financial stress by preparing you with a plan for this holiday and in 2022.  
Schedule a complimentary consultation with Ascendant Financial Solutions to discuss your financial stressors if you find yourself becoming overwhelmed with financial stress.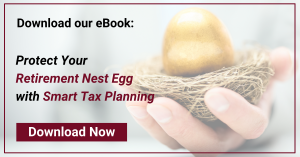 Ascendant Financial Solutions, Inc. is an independent SEC Registered Investment Advisory firm serving clients in the Flagstaff and Phoenix, Arizona areas. With more than thirty years of experience in the financial industry, we partner with families, business owners, and retirees to ascend to greater financial heights on their journey to financial freedom. No matter how complex your financial goals are, our team will rise to the challenge to help you meet your goal.