How well do you feel you've examined and defined the main components of your business? To avoid financial stress and struggle, business owners should plan thoroughly, which highlights the need for creating a financial plan within a business plan. The financial planning process will analyze current and future expenses and income to determine and enact the best plan of action. 
What Does A Financial Plan for a Business Cover?
A business financial plan dictates how an organization plans to conduct business over time: the next month, quarter, year, and beyond. It helps to prepare business owners and managers for what's to come by addressing every aspect of a company, such as: 
Sales projections 

Profit and loss statement

Expenses and budget

Assets and liabilities 

Marketing expenses

Break-even analysis

Payroll/hiring/team structure

Workforce training

Research and development

Short and long term goals
All of this helps business owners to confidently determine how to allocate their resources. These questions can easily be answered if a business financial plan is in place:
Is now an ideal time to tap into reserve capital? 

How will bringing on a new client or employee affect revenue? 

How do I face new challenges as they arise (what-if scenarios)?

Does my company have the funds to invest in a new office space or better technology platform? 
In modern business, communication is everything. Having a financial business plan supports transparent communication with staff and investors, as business owners can lead with conviction versus guessing and hoping.
Grounded carefully in reality, this involves exploring business goals and defining the level of investments a company is willing to make in order to achieve set goals.
How Comprehensive Financial Planning Helps Business Owners
Bypassing financial planning in business can break good companies. Even though it may seem intimidating on the front, once you dive into it with a financial advisor in Phoenix, you can become very fond of the clear guidance. From small business owners to large scale CEOs, having a business financial plan can:
Show a company's commitment to realistic business practices 

Display ongoing stability to meet financial obligations and spend carefully

Increase the chances of long-term success

Encourage outside investors 

Develop strategies to meet your goals

Identify projections

Plan for contingencies

Create sensible cash flow management 

Guide budget allocation 

Point out needed cost reductions 

Help mitigate risk 

Manage crisis 

Provide a sound growth roadmap
5 Steps To Create A Business Financial Plan
1. Review the company's strategic plan.
Does your company have a strategic plan? By using this as a pillar to build upon, business owners can then answer these important questions:
Is my company growing? 

Do I need to bring on more staff?

Is more equipment needed? 

Are other new resources required? 

How will my plan affect cash flow? 

Will financing be needed? 
Use these answers to come up with the financial impact over the next year, including major project spending. 
2. Identify projections.
Record anticipated income based on forecasts of sales and expenses for overhead, labor, supplies, etc., to identify monthly financial projections. This can be done weekly for businesses with compressed cash flow. Enter those projected costs into a spreadsheet or your accounting software as cash only when you expect payment. 
Preparing a projected P&L (profit and loss) statement and a balance sheet projection can feel intimidating for some, it pays to work with a financial advisor in Phoenix who specializes in working with business owners. 
3. Consider and arrange financing.
Business financial projections can determine financing needs. Banks, lenders, and financial partners will need to see that your financial management is well-founded. Without a solid business financial plan, business owners won't get far in receiving extra funds to grow and maintain the company.
4. Plan for contingencies.
The continued variants of Covid-19 stress the importance of planning for crisis and what-if scenarios. A contingency plan can pave the path to determine what to do if business finances suddenly decay. That's why creating a business emergency fund is essential, so business owners can maintain a cash reserve or keep plenty of room on credit lines.
5. Monitor cash flow, projections, and ratios.
Like monitoring anything, this can help business owners pinpoint financial problems before they become problematic. It's vital to compare results with projections throughout the years to see how on target or off you are—this can show where adjustments are needed. 
Get Help in Creating a Financial Plan For Your Business
In an August survey of last year, 57% of small businesses said that they expect to close permanently if they are faced with more shutdowns. 62% of those business owners claimed to be "barely hanging on" following the first shutdowns resulting in financial devastation.
What better than a financial plan to help keep your business afloat? Now is the time to craft a plan with a professional if you don't have one yet. Even businesses that do have a solid financial plan under their feet revisit it carefully ASAP or get a second opinion on what you've created. 
Bottom line, the more detailed the plan with an accurate cash flow forecast, the better off a business will be. Hiring the right financial advisory firm to manage your financial future is essential. You need a team of financial professionals who will walk the talk.
Work With Ascendant 
We understand that business owners have businesses to run and that the financial aspects are not necessarily their cup of tea. Well, good for them, ours is. As a financial advisor in Phoenix, Arizona, with offices also in Mesa and Flagstaff, take the step in connecting with us to achieve business success.
Read: 5 Benefits of Financial Planning for Small Business Owners in Flagstaff
At Ascendant Financial Solutions, we commit to doing what we say we're going to do. This provides you the confidence that we're attentive and listening to your needs. As fiduciaries, we act in your best interest, always.
Find the location near you and reach out today to schedule a meeting. We look forward to serving your financial needs well into the future.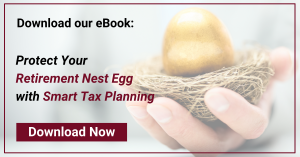 Ascendant Financial Solutions, Inc. is an independent SEC Registered Investment Advisory firm serving clients in the Flagstaff and Phoenix, Arizona areas. With more than thirty years of experience in the financial industry, we partner with families, business owners, and retirees to ascend to greater financial heights on their journey to financial freedom. No matter how complex your financial goals are, our team will rise to the challenge to help you meet your goal. 
*Please Note: Limitations. The scope of any financial planning and consulting services to be provided depends upon the terms of the engagement, and the specific requests and needs of the client. Ascendant does not serve as an accountant, nor does it prepare tax returns. Defer to your tax professionals.  Different types of investments involve varying degrees of risk.  Therefore, it should not be assumed that future performance of any specific investment or investment strategy (including the investments and/or investment strategies recommended and/or undertaken by Ascendant), or any planning or consulting services,  will be profitable, equal any historical performance level(s), or prove successful. A copy of our current written disclosure Brochure discussing our advisory services and fees continues to remain available upon request or at www.ascendant-financial.com.