Modern financial planning for business owners is not a solitary endeavor. Even if crafted alone – having a professional financial advisor provide a second opinion is a wise move, especially in the current market. There may be room for adjustments or updates where tax codes or tax nexus are involved.
The process of financial planning for businesses requires creative thinking to determine how the company will achieve short-term and long-term goals. Like an economic forecast, future results are predicted, helping the business owner and department leaders choose to fund resources. 
Multiple elements comprise a well-formulated plan, which is why a business wealth advisor should be involved. Typically, the analytical creation of a financial plan follows its mission, vision, and objectives. 
What is a Financial Business Plan? 
Financial Overview
As the financial portion of a business plan, a basic financial plan describes activities, resources, equipment, and materials required to reach benchmarks. In which area do you already see possible room for improvement in your own?
Organization of Long-term Business View
Developing a financial plan is a critical organizational component pointing towards a company's success. It helps business owners to think of things unaccounted for or consider what could present potential pitfalls. 
A business should prepare a financial plan annually (these can be segmented into quarters). Forecasted profit-and-loss statements for the year are mapped out. Some companies include a long-term financial plan five years out.
Validation for Usage of Funds
Since CEOs need data-driven guidelines to set financial targets and rewards, this numerical logic for decision-making shows that your business is well-established and can survive even when the going gets tough. The financial portion validates the business plan showing that the set goals are financially feasible. 
Determining How Much You Can Invest 
Calculate your business' net worth right away (as shown below) if you don't know it! Adhering to a business budget is the name of the game. Knowing how much you can invest in growth funding strategies is a big-ticket item. 
Significant items to include and analyze before making business decisions:
Profit and loss statement

Balance sheet

Cash flow statement
Measure Liabilities and Assets
Who's job is to monitor your business's assets and liabilities? 

Do you know the ratio of liabilities and assets for your company? 
For business stability, a financial team usually regularly monitors the assets and liabilities. If this is not the case with your company, it's time to connect with financial planners who can serve as your team! 
Regular measurements show room for improvement, like when and how to increase assets and decrease liabilities. This provides an overview of what business areas require investments on a prior basis.
Measure Profit and Loss
Financial business reports help evaluate profits and losses. These assist with strategy evaluation to plan. 
What worked and what didn't? 

Do you understand the numbers to make sound decisions on your own?
This showcases where a company's net profits were gained. Profit and loss statements are calculated regularly. This is done by totaling all revenue and subtracting all business expenses related to revenue. 
Also referred to as an income statement, financial performance is assessed for a particular timeframe. Regular P&L reports help investigate overall profitability, cash flow, expense and revenue trends, net income, etc. Then, resources and budgets are allocated accordingly.
Small Business vs. Large Business Financial Planning
Large or small, every business can benefit from financial planning.
Small Business Financial Planning in AZ
All small business owners in Arizona consider financial planning more now than ever – to maintain stability. In the volatile market, who knows what's around the corner. In what area are you currently struggling?
Separating business and personal goals?

Considering new funding options?

Managing taxes?

Creating liquidity?
If you're hesitant but need to make some sort of progress starting now, try creating a balance sheet on your own to equate your net worth:
List all assets along with their current market value 

Outline debts and liabilities 

Subtract the value of liabilities from the total value of all assets 
What you're left with is the equity (net worth) of the business. Don't plan uninformed. Financial solutions are readily available just for you! Hiring a Phoenix financial advisor will help to:
Save time

: spend more time focused on running your business

Save money

: cut costs and save money in the long run with industry experts

Understand market trends

: economic trends create a path to more success
Reach out to work with Ascendant Financial Solutions, Inc. to take it to the next step.
Large Business Financial Planning in AZ
You have a more diverse plan to consider as a large business owner in Arizona. Questions you may be asking yourself include:
Which 401(k) plans are best to offer to your employees? 

What insurance options should you provide and why?

Are you slacking on managing your own investments to grow personal wealth and build a robust financial portfolio? 

Do some of your employees now work remotely (in-state or out-of-state)?
Ascendant Financial Solutions, Inc. can help you set yourself and your employees up for success. Functioning as a team is essential. Let's partner for a better tomorrow, starting with the financial health of your Arizona-based business.
Located in Phoenix, Mesa, and Flagstaff, our team looks forward to working with you and your business associates. Read our Client Bill of Rights.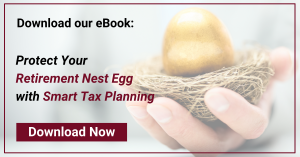 Ascendant Financial Solutions, Inc. is an independent SEC Registered Investment Advisory firm serving clients in the Flagstaff and Phoenix, Arizona areas. With more than thirty years of experience in the financial industry, we partner with families, business owners, and retirees to ascend to greater financial heights on their journey to financial freedom. No matter how complex your financial goals are, our team will rise to the challenge to help you meet your goal. 
*Please Note: Limitations.  The scope of any financial planning and consulting services to be provided depends upon the terms of the engagement, and the specific requests and needs of the client. Ascendant does not serve as an accountant, nor does it prepare tax returns. Defer to your tax professionals.  Different types of investments involve varying degrees of risk.  Therefore, it should not be assumed that future performance of any specific investment or investment strategy (including the investments and/or investment strategies recommended and/or undertaken by Ascendant), or any planning or consulting services,  will be profitable, equal any historical performance level(s), or prove successful. A copy of our current written disclosure Brochure discussing our advisory services and fees continues to remain available upon request or at www.ascendant-financial.com.