Flagstaff tourism and hospitality is estimated to be a $563 million industry with 8,000+ employees. That means, as a Flagstaff small business owner, you have due diligence of financial planning. 
Many Flagstaff, Phoenix, and Mesa Arizona small business owners start with a passion or a great idea. Did you know that 1,227 patents were granted to Flagstaff entrepreneurs between 1976 and 2018? 
Building a business is hard work, and sitting down to create a financial plan can fall to the bottom of the list. However, there are several critical benefits to financial planning that will help you more successfully manage your company and build wealth faster.
Your small business financial plan is more than a roadmap to the future of your company. It provides guardrails for you to manage cash flow and financial liabilities. It helps you better prioritize what needs to be done to achieve your business goals and is an essential document to acquire capital from banks or investors. If you don't know how to develop a financial plan for a small business, a financial advisor in Flagstaff can help.
Set yourself up for success with these five benefits of a small business financial plan.
1. Organizing Both Business and Personal Financial Goals
Although you may think of your small business financial plan as something separate from your personal money management, the two are inexorably intertwined. Creating a successful business requires solid personal money management.
The dangers of ignoring your finances include:
Missing out on important personal financial goals like

saving for retirement

or buying a house

Dipping into business funds to cover personal expenses or vice versa

Depriving you or your family unnecessarily due to poor money management

Not being able to borrow money or win investors when you're ready to grow your business due to weak personal finances
When you create your financial plan for your small business, include a personal financial plan. Having both your business and personal goals mapped out will give you a clear path forward and help prioritize decisions as you go.
2. Risk Management 
There is a degree of trial and error involved in building any small business, but the more known risks you can avoid, the better. A financial plan for your small business helps identify and mitigate potential external and internal risks.
Some external risks like interest rates and pandemics are beyond your control. However, you can make sure you have the emergency funds in place to bolster your position if they happen. 
Internal risks, like your growth rate, compliance with regulatory boards and business laws, and insurance coverage, are within your control. A financial plan for your small business creates a framework for you to get ahead of potential risks and stop them before they damage your progress.
There are several ways financial planning can help you to mitigate external and internal risks, including guiding you to:
Prioritize potential risks by their relevance to your business

Buy insurance (you may want to speak with your financial advisor in Flagstaff to make sure you have the right coverage without overpaying)

Reduce liability through an LLC, S Corporation, or other business entity

Install a quality assurance program and responsive customer service

Limit high-risk customers who don't pay or drain workforce resources to avoid future complications

Strategically manage growth, so you have time to get new employees up to speed and make sure new markets are handled properly
3. Create a Succession Plan 
If an employee is pulled away from work for illness, injury, or personal circumstances, it may disrupt business in the short term, but you can eventually replace them. If a business owner is pulled away, the entire organization can fall apart.
A succession plan identifies who will own or run your business if something happens to you. It is designed to maintain continuity and allow your employees and customers to continue to reap the benefits of what you've built.
A succession plan may include selling the business or specifying who takes control in your place. Not having a succession plan exposes your business to chaos, poor management, or a hostile takeover.
4. Manage Taxes 
Efficient tax management means you keep more of the money you make. You and your team work hard for the income your business generates. Identifying your tax strategy early in the process can save you significant sums of money every year, which helps your business grow faster.
Your tax strategy can include items such as:
Choosing the correct business structure

(LLC, S Corp, C Corp)

Systematically tracking tax deductions, including startup costs

Paying quarterly taxes if required

Avoiding fines and penalties by knowing which business taxes you owe and licenses you need 
5.  Prioritize Cash Flow 
Having the cash you need on hand when you need it keeps your business running smoothly. You maintain strong relationships with your vendors and ensure your infrastructure keeps running by paying bills promptly. You keep your team invested and strong by paying your staff on time. 
It is one thing to have the money on paper owed to you and another to have what you need in the bank to cover your liabilities. Cash flow management is critical to small business success.
A financial plan for your small business identifies how much cash you need at each point in your month and year so you can be ready. It helps you avoid overinvesting in growth or getting lazy about collecting outstanding receivables. 
With a financial plan for your small business, you have better control of the company's growth and profitability. You can use your financial plan to predict how you will spend your money in the short and long term, which helps you make smart decisions throughout the year. Your financial plan also clarifies what actions you need to take to achieve your goals for the business. 
If you don't know how to develop a financial plan for a small business, our Phoenix, Mesa, and Flagstaff offices are open! Partner with us today for a brighter tomorrow.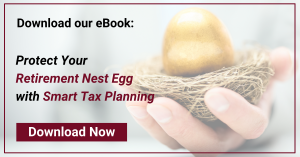 Ascendant Financial Solutions, Inc. is an independent SEC Registered Investment Advisory firm serving clients in the Flagstaff and Phoenix, Arizona areas. With more than thirty years of experience in the financial industry, we partner with families, business owners, and retirees to ascend to greater financial heights on their journey to financial freedom. No matter how complex your financial goals are, our team will rise to the challenge to help you meet your goal. 
*Please Note: Limitations. The scope of any financial planning and consulting services to be provided depends upon the terms of the engagement, and the specific requests and needs of the client. Ascendant does not serve as an accountant, nor does it prepare tax returns. Defer to your tax professionals.  Different types of investments involve varying degrees of risk.  Therefore, it should not be assumed that future performance of any specific investment or investment strategy (including the investments and/or investment strategies recommended and/or undertaken by Ascendant), or any planning or consulting services,  will be profitable, equal any historical performance level(s), or prove successful. A copy of our current written disclosure Brochure discussing our advisory services and fees continues to remain available upon request or at www.ascendant-financial.com.