Although October is historically a volatile month for markets, last month saw equities rally and slowly begin to raise the market out of its 2022 bear market run. Though both are still down for the year, the S&P 500 posted a broad gain of 7.99% for the month, while the Dow Jones gained 13.95%, its best one-month performance since 1976.
The mid-term elections are behind us, so what does that mean for the market? The correlation between U.S. elections and the stock market's performance is well documented. Since 1946, a total of 17 of the 19 midterms saw markets perform better in the six months following elections compared to the six months preceding them. 
The post-election surge has historically been driven by the market's expectation of considerable increases in government spending from new legislators. However, given the historic spending levels and stimulus in response to the pandemic, which has contributed to the 40-year inflation high, excess funding seems unlikely. 
Election years can be daunting, and as a financial advisor in both Phoenix and Flagstaff, we are here to keep you informed and up to date so you can make astute judgments on investments, tax planning, and retirement savings. 
November 2022 Stock Market Forecast
November could bring some much-needed relief as the month has historically been one of the best-performing months of the year for the stock market; since 1929, the S&P 500 has finished November higher than it started 60% of the time, averaging 0.8% gains.
Many believe the Federal Open Market Committee (FOMC) will again raise the federal funds rate for the fourth consecutive rate hike, this time by 75 basis points. Another rate hike of this magnitude shows that the Fed remains bold in its efforts to tame inflation. Unless inflation cools down by a large margin, it is unlikely that the Fed will reign in its aggressive tactics in December. 
Low Water Levels Disrupt the Supply Chain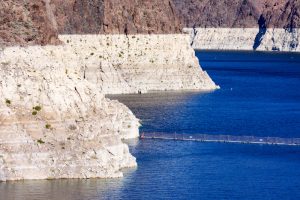 Low water levels caused by a severe lack of rain in the Ohio River Valley and Upper Mississippi has put a stop to both commercial traffic and several riverboat cruises at varying spots below Illinois. Certain sections of the Mississippi River are seeing their lowest levels in over three decades, disrupting a major supply line for agriculture, oil, and building materials. 
The cost of shipping goods has more than doubled in the previous few weeks as barges continue to ground on sandbars in record numbers, and many ports and docks no longer have water deep enough for boats to reach them safely. 
Inflation Update
Though inflation began to decline over the past month, it remained high overall. Annual inflation is at 7.7%, slightly less than September's 8.2%. Economists expect an average 8% headline rate and a 6.5% core rate, which excludes the often volatile food and energy sector. Although the declines are likely too small to be felt much by consumers, they may indicate that the worst part is over. 
Though inflation has receded a bit, it is far from the Fed's 2% goal. We recommend that our clients prepare for the Fed to continue to raise all short-term benchmark fed funds rates through the beginning of next year. 
Midterm elections and the market
With Democrats retaining control of the Senate and Republicans taking the House, the results will have an impact on prospective legislation in the near future. 
Instead of speculating on the uncertain, we encourage our clients to focus on what they can control. Our 2023 Financial Checklist from a Financial Advisor in Flagstaff helps define your financial goals for the new year and set a definitive course of action regarding your investments account, estate planning, and financial planning.
TIMELY UPDATES ON GEOPOLITICAL CONFLICTS AND IMPACTS

The relationship between geopolitics and investing is complex.  With so many moving parts, it can be challenging to stay up to date, much less make informed decisions regarding your portfolio. The Blackrock Geopolitical Risk Indicator documents overall market attention to geopolitical risks via risk maps, top-10 risks, and risk summaries. 
Though worldwide conflicts and their relationship with the market can be daunting, our team at AFS can help you navigate the complexities. 
CONCLUSION
It has been an eventful year from bear markets, record high inflation, and significant geopolitical events, ending with suspenseful midterm elections. 
The best way to maintain your portfolio in an eventful year like 2022 is to keep a sound mind and stay informed. Our team of financial professionals at Ascendant Financial Solutions will help you to match your investment portfolio and your risk tolerance. Luck is what happens when preparation meets opportunity, and in a year rife with opportunity-providing events, we will strive to make sure you're prepared for whatever opportunity presents itself.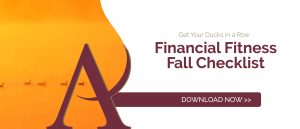 Ascendant Financial Solutions, Inc. is an independent SEC Registered Investment Advisory firm serving clients in the Flagstaff and Phoenix, Arizona areas. With more than thirty years of experience in the financial industry, we partner with families, business owners, and retirees to ascend to greater financial heights on their journey to financial freedom. No matter how complex your financial goals are, our team will rise to the challenge to help you meet your goal.